Tuesday, July 14, 2009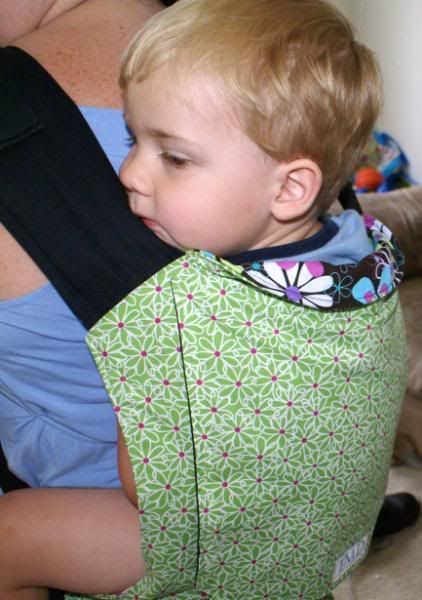 Angie chose our Daisy Chain fabric that reverses to Far Out Floral! I hope you enjoy it!!!
(For reference - this is my 3.5 year old)
Posted by

Two Mommas Designs
at 1:00 PM
No comments:

Saturday, June 6, 2009
This is the last solarveil carrier that we'll be able to make! We can add a removable hood to it - just email!! Applique is made with Michael Miller's Gabriella print, and the patchwork is 100% solarveil. There is also a lotus stitch on the straps! This is definitely a one of a kind carrier.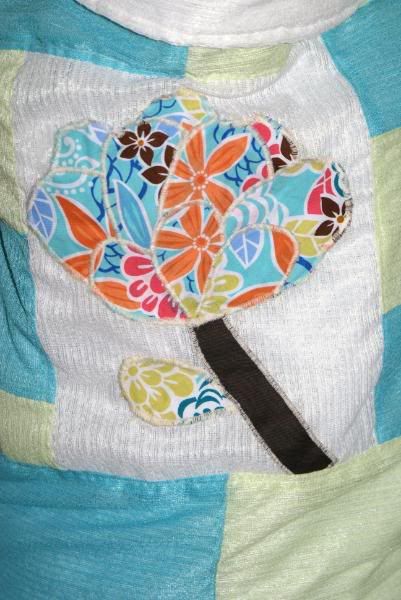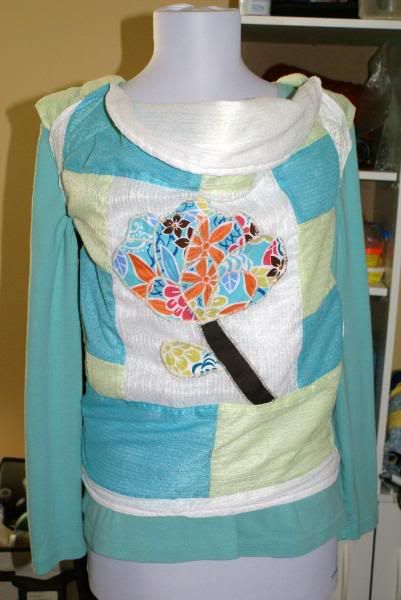 Please note - this is a slight second and the price reflects that. There are some stitches that aren't completely straight and the tag is sewn upside down. These do not at all affect the safety or beauty of the carrier!
Posted by

Two Mommas Designs
at 1:30 PM
2 comments:

Friday, June 5, 2009
Posted by

Two Mommas Designs
at 12:02 PM
1 comment:

lovebeingmomma's Boho blossom buckle tai w/ brown xl straps, matching kid tie and chest clips! Thanks so much for your patience, as we had some fabric snafus!!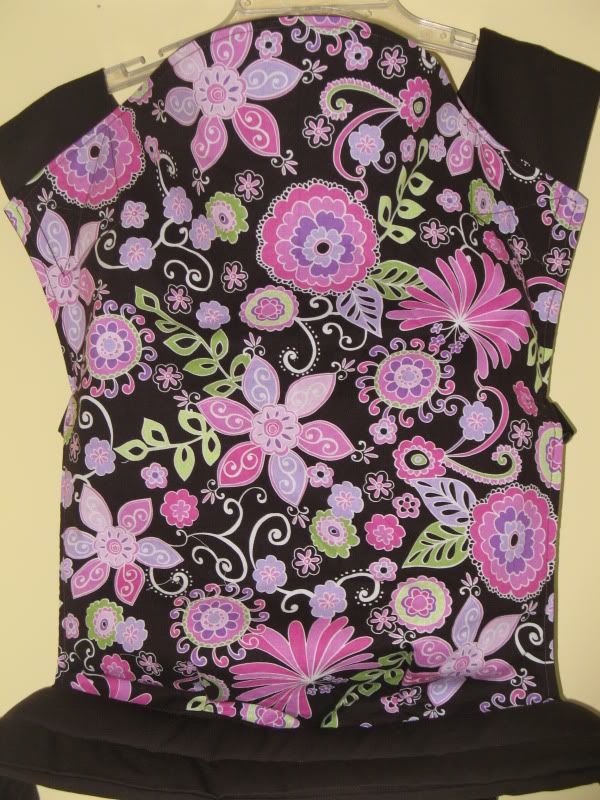 Posted by

Two Mommas Designs
at 11:58 AM
1 comment: